Related Video
I made a video on the process of building a Quarto game, and also have free plans and a board template available.
About the Project
Over the holidays I built three Quarto games – each with a board and 16 pieces. Two were gifts for my brother and brother-in-law and their families and one I made for us. My wife and I made the canvas bags for the pieces. I based my build on a video by Bob over at I Like To Make Stuff. Since I don't have a CNC I had to get creative with how I cut the game board.
Tools and Materials
Wood: Hard Maple (Light Pieces), Cherry (Dark Pieces), Red Oak (Game Board)
Fabric: Canvas
Finish: 4:1 ratio of Mineral Oil and Beeswax (Sourced locally from 3 Bee Farms)
Tools Used: Drill Press, Hole Saw Kit, Table Saw, Router, Belt Sander
Gallery
I didn't take pictures of the process, but here are pictures of the final project. The captions offer some additional details.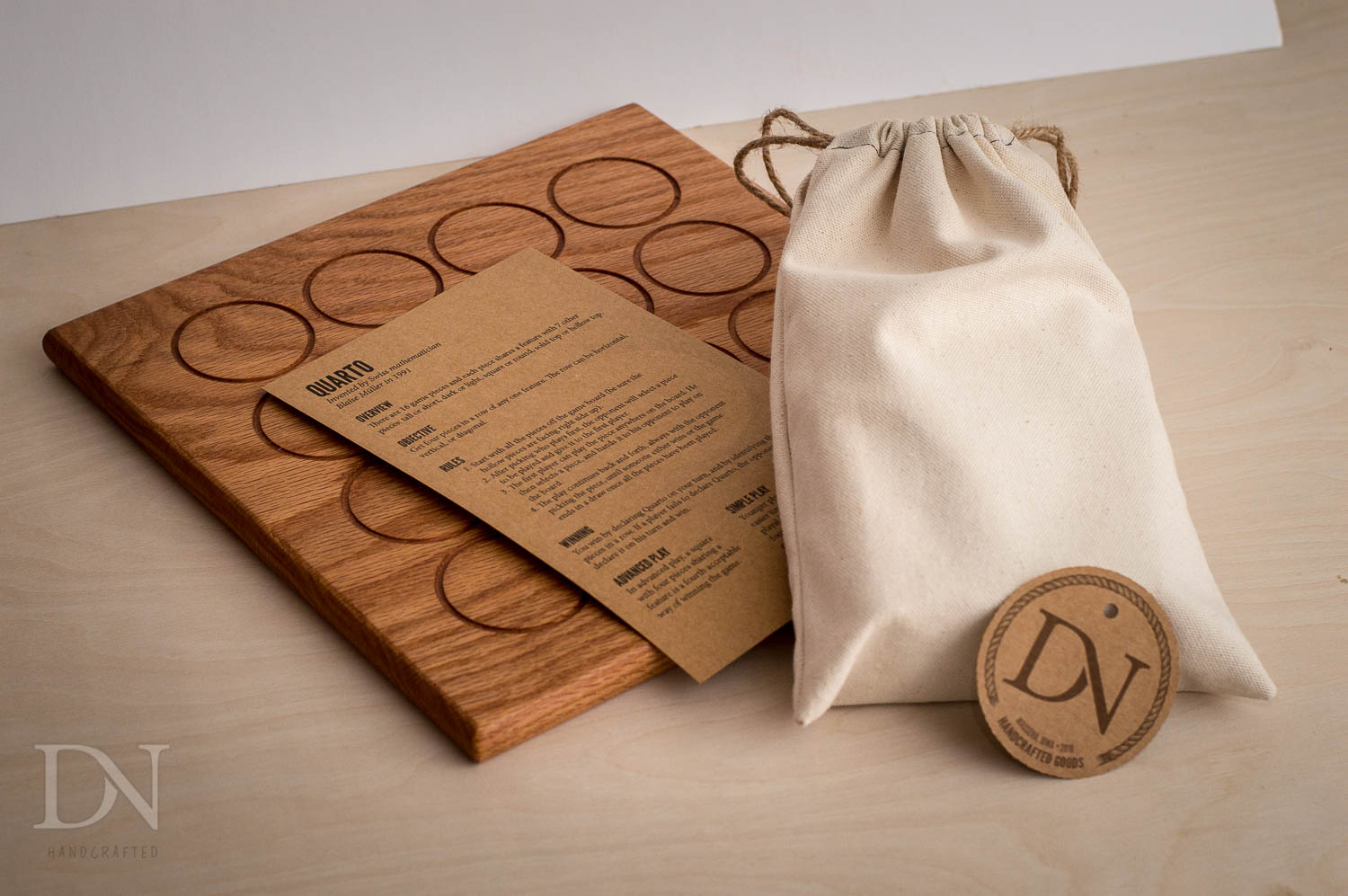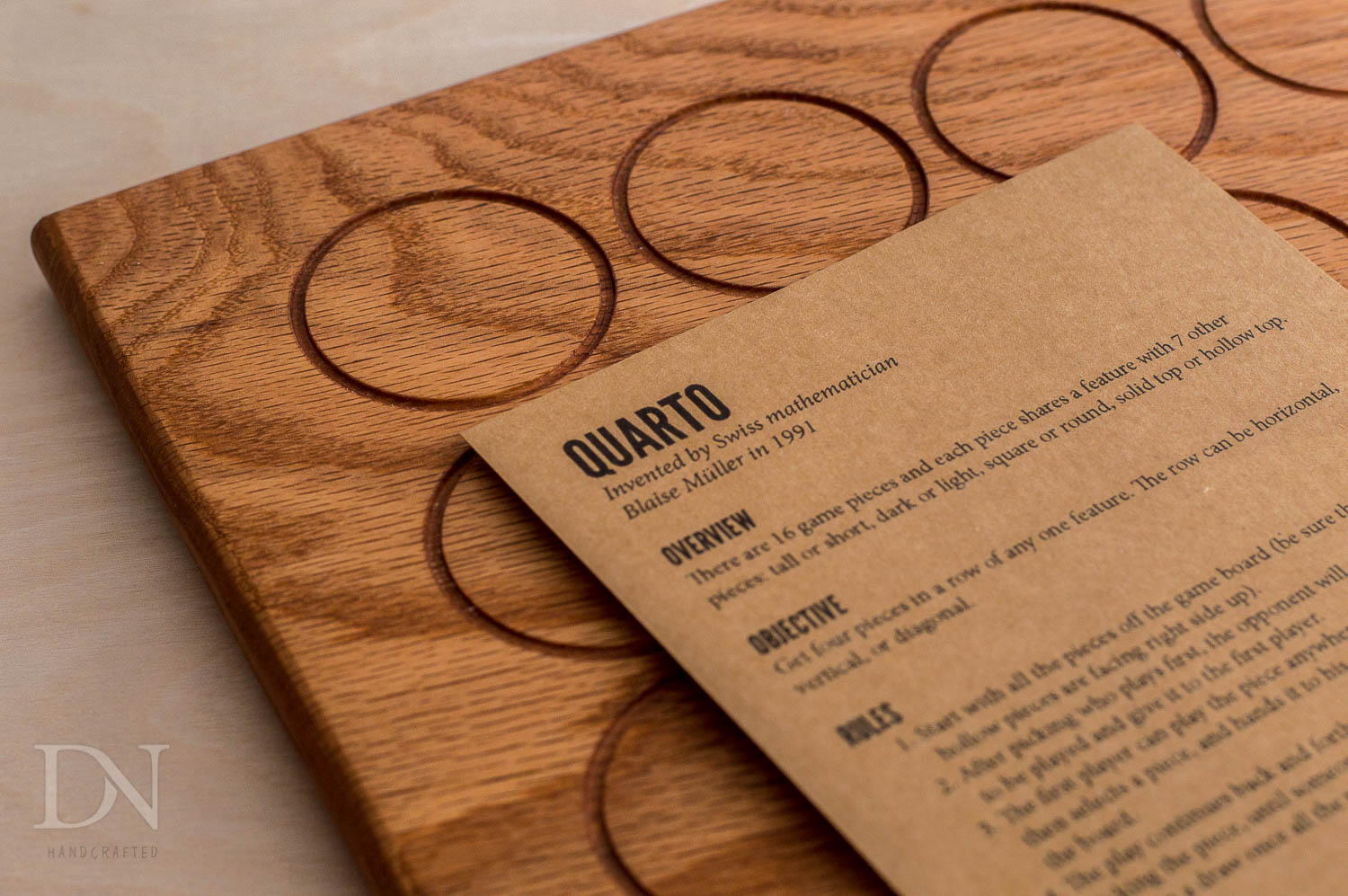 Blaise Müller in 1991" />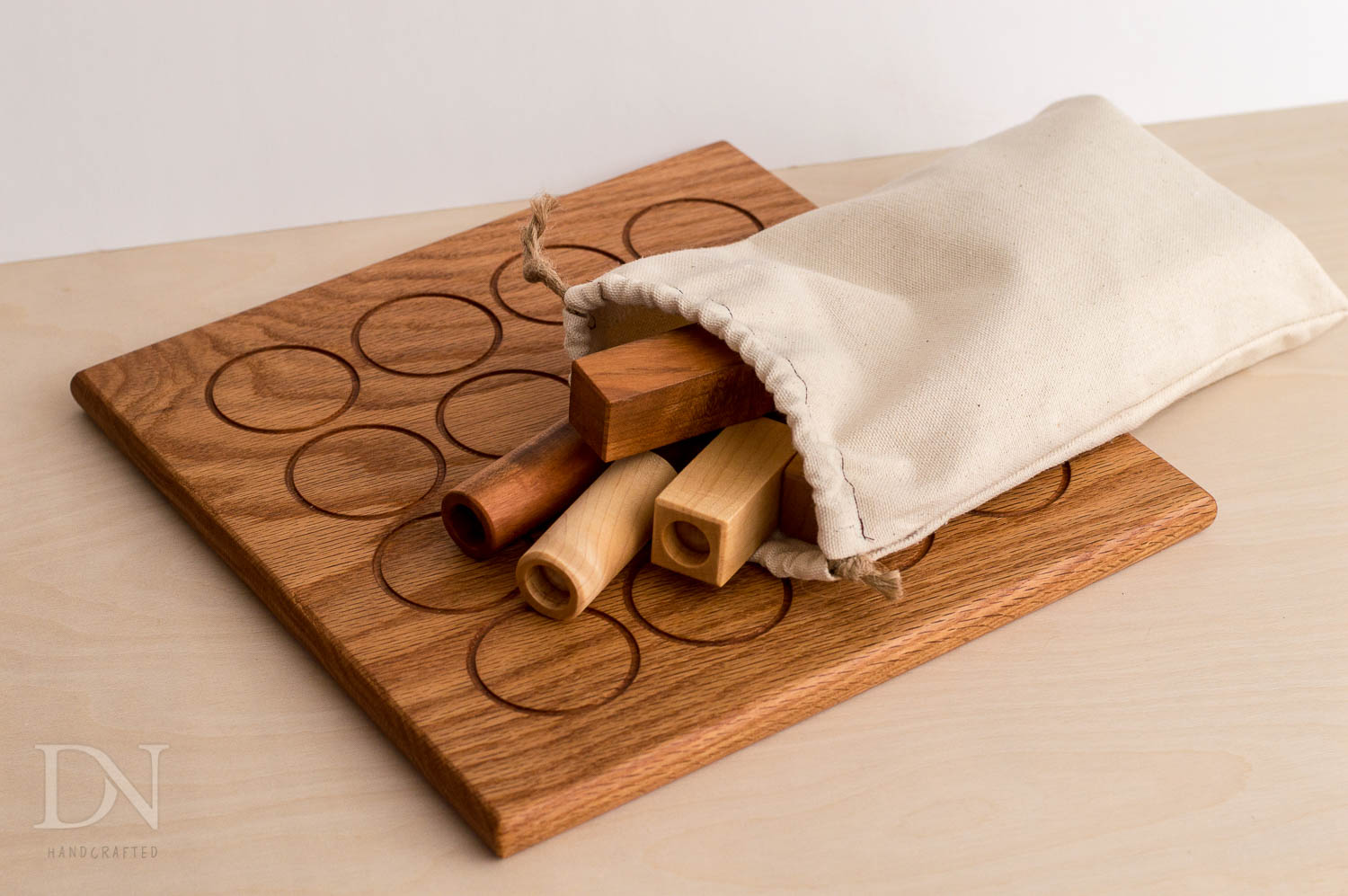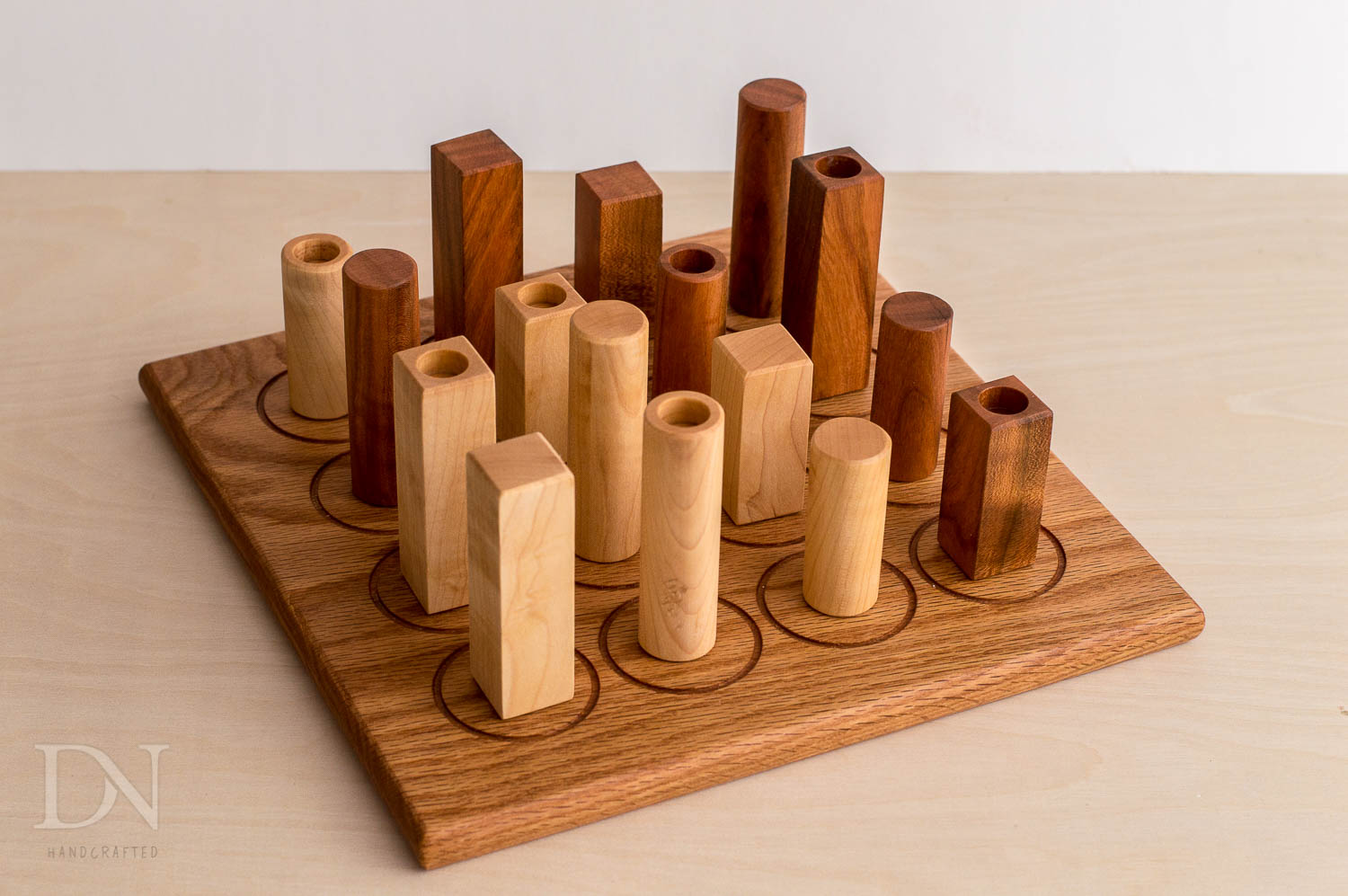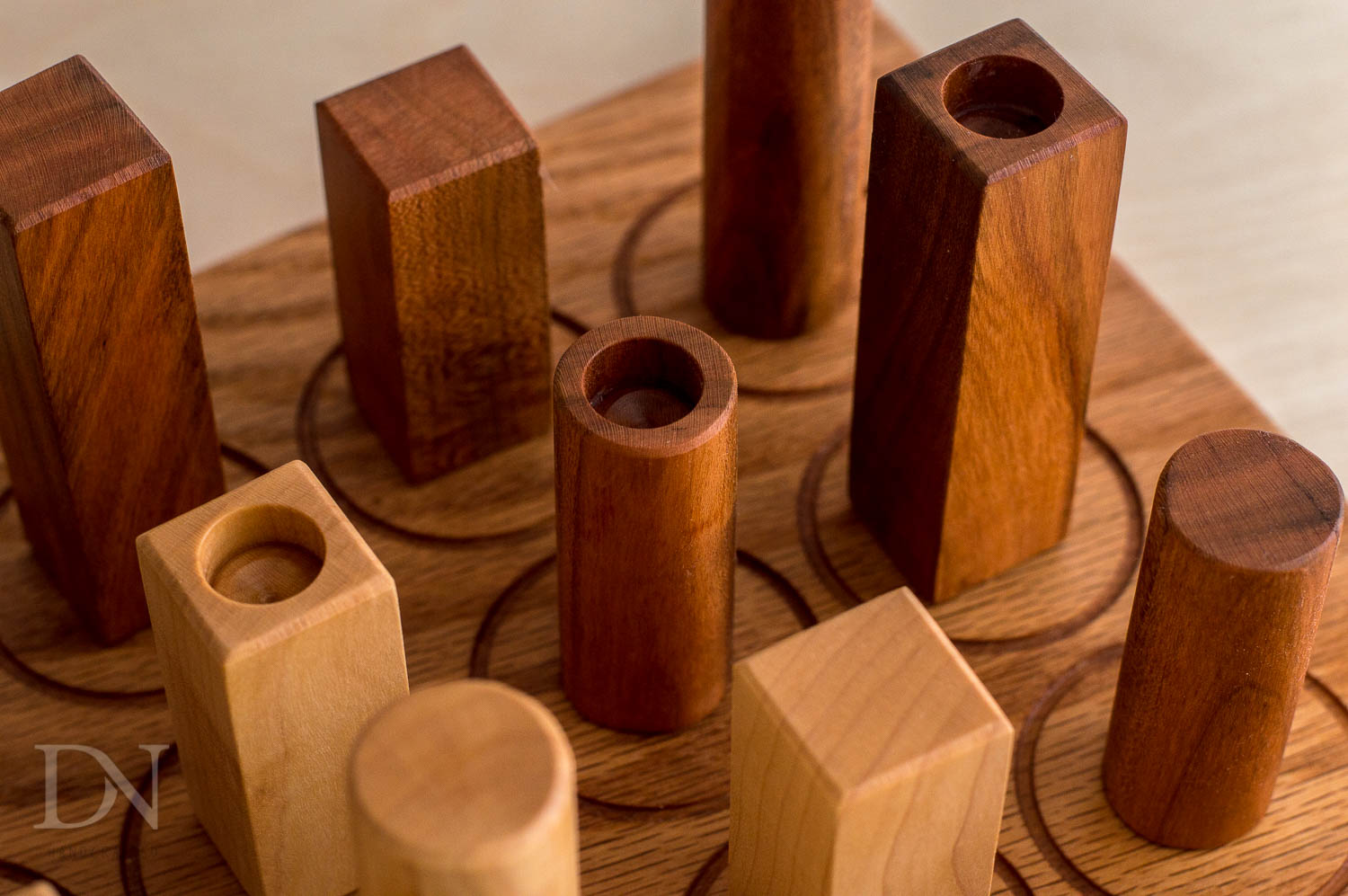 The round pieces were made using a 1/2" round over bit in a router table." />